Online shopping is a real art, which is not always easy to comprehend. But if you follow some tips and recommendations of experts, then you will be able to shop online with confidence.
Currently, online shopping is very developed. Now you can order absolutely everything on the Internet, starting with small things and details, ending with large purchases of household appliances and furniture. Even food and animals can now be ordered, thanks to the development of delivery services. Nowadays, we have become much less time-wasting, thanks to this innovation. Now you don't have to spend the whole day trying to find the perfect gift or buy clothes with a good discount.
Online platforms
Especially convenient for shopping online platforms like, for example, Amazon. In addition to the fact that goods of various categories are collected in this way, there are often amazon deals there. For this reason, shopping is twice as pleasant and convenient.
Be careful
When you do not feel the product with your hands, but just see it in the picture, it is difficult for you to assess whether you really need this product. This is absolutely everyone's problem. However, before placing an order, review the composition of your online shopping cart several times again and evaluate the need for a purchase.
Compare products, if possible, add them to the list of favorite products, so that you can purchase them later with a good discount, so you can save money.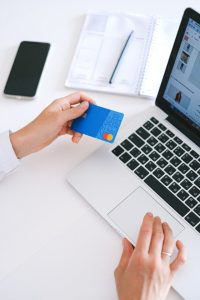 To register or not
It may seem to you that registration is the most unpleasant part of the whole online shopping process, because you need to fill out a lot of formal forms, remember the login and password from the account. Therefore, many prefer to skip this step. They also do not want to register to avoid spam mailing, and they are not completely sure whether they will place an order on this site.
Many websites have the option "order without registration". If you don't like the registration process, then you can actively use it. However, not all sites display this option on the main page and you will have to search for it.
In addition, now many online stores offer you to register by linking your account from a social network or email. This option is convenient for people who constantly forget their account passwords.
However, registration has its advantages. After registering in the online store, you can receive special bargains that are available only to authorized users.
You can also find deal sharing community on social networks – this is also a great option to save money while shopping.
Confidently pay with a bank card
Do not worry when you go to the stage of paying for your order and you need to enter data from your bank card. Now payment systems are protected from all fraudulent frauds and all your bank data will remain safe.
In the foreseeable future, online purchases with a bank card should become even easier and safer.
Thanks to these tips, any shopping will give you only positive emotions.