Every housewife knows that a knife in the kitchen plays a very important role.  With the help of a knife, we can peel vegetables and fruits, remove the middle from an apple, cut meat or bread, and much more. That is why it is necessary to be careful when choosing such an important item for the kitchen.
Most often, when it comes to buying a knife, we have a lot of questions: Which one to choose?  Buy one knife or a set? Which company should I choose?  Let's figure it out.
 What kind of knives do you need in the kitchen?
  * The first and one of the main ones is a universal kitchen knife.  With a certain skill, you can do many operations with it: peel vegetables, process meat, cut bread.  Such a knife has universal dimensions and geometric parameters: a blade 20-30 cm long and medium width, a fairly sharp nose, a comfortable handle.
  * The bread knife is recognizable by the serrations on the cutting edge, so you can cut through the hard outer cover without crushing the soft core.  In addition to soft rolls and loaves, such a knife will do well, for example, with a tomato.  Thus, it can be partially versatile.
  * The knife for removing meat from the bone stands out with a short blade with a very sharp nose, thanks to which it is very maneuverable, it can be used quickly and easily.
  * A knife for peeling vegetables and fruits looks like a disposable razor and works in this way, cutting off a thin layer of peel from vegetables or fruits.  Moreover, in such models, as a rule, a retractable sharp nose for removing the core with seeds.
  * Knife for cleaning fish from scales.  It is not even in the traditional representation, but a "razor" or a brush attachment with teeth.
  * Fish fillet knife.  Very sharp, with a long, narrow, thin blade, made of special steel.  It allows you to cut into thin slices of fillet without tearing it, thanks to the mild steel, it takes all the curves of the fish.
  * A thin slicer knife or a slicer knife is used for slicing meat, soft vegetables and merely vegetables, mushrooms, cheeses. You can recognize it by one characteristic detail – the speeches at the cutting edge, which prevent meat or cheese from sticking to the knife blade and tearing.
  * And finally, the Japanese knife is a cross between a utility knife, an ax, a knife for cutting fish: a wide but shortened blade, a slightly sharp nose, usually a round handle in cross section, sometimes there is a protrusion on the blade.
 Is it better to buy a set or one knife?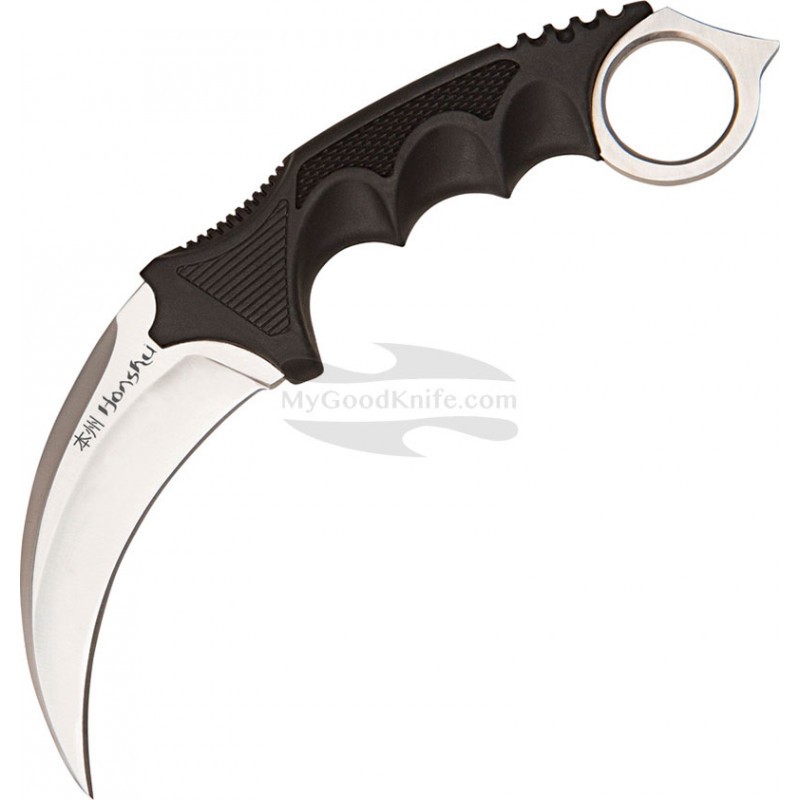 You must answer this question yourself.  Buying a ready-made set of kitchen knives is much more convenient: pay once and get everything at once.  Another purchase of a set of kitchen knives is the unity of the style of all elements: the same finish of the handle, the steel of the knife blades, the same style of processing the stand and decor.  However you can just buy a kitchen knife in one copy, since such an acquisition is more profitable than buying a set.  But it's up to you to decide.
And in order not to miscalculate with the choice of a knife, you should turn to the online knife store.  There you will find the best knives that will definitely last a very long time in your kitchen. Also, a big plus is that you can buy not only kitchen knives, but also folding, special, or even Karambit Knives.